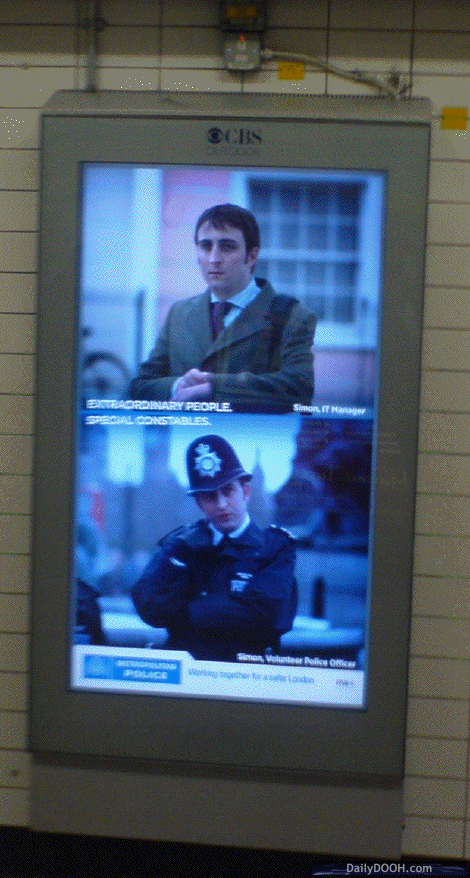 CBS Outdoor's clever use of content in the UK is not just limited to its DEPs.
The picture on the blog shows one of their large portrait screens, which are dotted around the London underground, effectively split in half to show how ordinary people (the top half) can be special constables (effectively part time police officers).
Very clever especially as the two halves play out together.