On the back of new capabilities to connect with audiences across airports, shopping centres, rails and roads, Vistar Media has announced a significant expansion in the number of screens and potential reach in Australia and New Zealand through its platform.
The expanded capabilities of Vistar Media in the ANZ market are a result of a series of new partnerships over the past 12 months with billboard and signage operators as well as commercial real estate managers in both markets. This includes oOh! Media, one of the largest out-of-home companies in ANZ, Queensland's billboard and signage operators Goa Media and Stream Outdoor, Western Sydney LED billboard operator EiMedia, New Zealand-wide digital billboard network operator Mediaworks, and commercial real estate managers Scentre Group and Vicinity Centres.
The new group of outdoor media owners will participate in Vistar's marketplace for programmatic OOH revenue, alongside BIG Outdoor, Civic Outdoor, Go Media, JCDecaux (via VIOOH), Jolt, Lumo, Motio, QMS Media, Tonic Media Network, and Val Morgan Outdoor.
Together, the new partnerships have contributed to increasing Vistar Media's access to out of home digital inventory in the Australia and New Zealand markets by 31% in the last 12 months from approximately 10,900 screens to over 14,300 today, increasing its potential reach across both countries to 66 million.
Ben Baker, Vistar Media's Managing Director for APAC, told us "We're thrilled to bring an increasing number of signage partners to our marketplace for Programmatic DOOH. For media buyers, accessing a higher number of digital screens in the ANZ market through a one-stop shop provides a huge upgrade in terms of flexibility, operational efficiencies, reach and the ability to target all their key audiences in the right places at the right times. For signage operators, many of whom have been converting to digital in the past couple of years, our marketplace acts as a guarantee for digital revenue, since our platform can automatically auction all the inventory they have not sold directly".
Vistar Media provides a demand-side platform (DSP) for media buyers to manage data-driven programmatic advertising campaigns and a supply-side platform (SSP) to connect signage operators to digital revenue.
In 2021, Vistar Media transacted 293 campaigns from 179 individual advertisers across Australia and New Zealand, up from 43 campaigns and 37 advertisers the year before.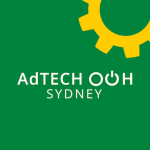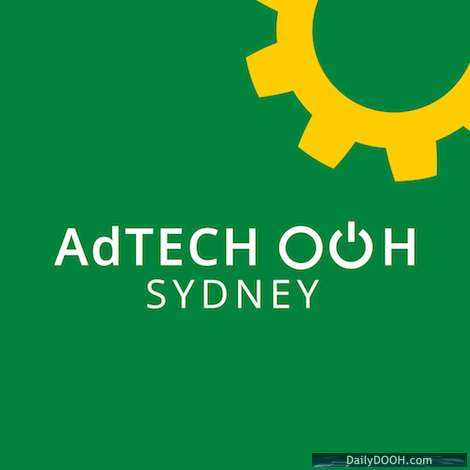 Now in its fourth year, the AdTECH: OOH – Sydney conference has always proven incredibly popular with well over 100+ attendees annually (despite all of the #Covid19 pandemic lockdown restrictions). This year the event will take place Wednesday August 17, 2022 and will once again be chaired by Seedooh's Chief Revenue Officer Joe Copley.
It is being held at HOYTS Entertainment Quarter, 17/206 Bent St, Moore Park, NSW 2021, Australia
Registration will be open shortly.