FCB and UM New Zealand have partnered with Seedooh for the verification of Out of Home campaigns. The announcement follows a six month period over which the Seedooh Platform was proven to improve clients' confidence in DOOH – whilst significantly increasing the efficiency of campaign monitoring, delivery, reporting and remediation of any issues.
Seedooh's market-leading automated platform has been active on all FCB and UM DOOH campaigns since December last year. With digital now representing around 65 percent of Out of Home investment in New Zealand, detailed, accurate and efficient real time monitoring is a focus for conscientious agencies and advertisers.
FCB has always-on, instant access to the verified data for every play of all campaigns, for every client who chooses to participate.
Seedooh was selected after an extensive review of the verification market because it offers an independently verified and 100% accurate account of campaign delivery, ensuring the right messages are being shown on the right screens at the right times.
The solution also creates significant efficiencies through automation of reporting without laborious manual processes, removing the cost – and potential for human error or manipulation – in handling large amounts of data.
As Seedooh nears sector-wide integration in Australia and New Zealand, the service is experiencing increasing demand from media agencies and advertisers. The company already has best-practice integrations with most Digital Out of Home networks in New Zealand, and also offers Classic Out of Home posting verification via a combination of system integrations and in-field audits.
David Turner, Head of Investment at the agency group, said independent verification of campaign performance was essential as the Digital Out of Home sector matured and agencies began to invest in data-led and programmatic delivery. "It's important that we can offer best-practice solutions to our clients, to ensure absolute transparency without adding unnecessary risk or complications to the campaign execution process. Verification and real time campaign support is activated and delivered seamlessly and having real-time data at our fingertips means that we get the whole picture right away, and can address any issues immediately. Most importantly though, it enables us to focus on creating better campaign outcomes by investing more time and effort on the innovation, insight and creativity that drives success for all our clients. As we continue to explore programmatic DOOH opportunities, we're looking forward to the application of Seedooh's best practice third party verification for that investment too, which is a critical piece of the DOOH future."
Seedooh Founder and CEO Tom Richter told us "Access to system connected, complete and accurate source data on an 'always on' basis, enables planners, buyers and publishers to have confidence that they know exactly how their campaigns are being delivered in-market. Seedooh's campaign analytics service identifies any issues immediately, so they can be rectified quickly, without wasting valuable time settling data-disputes. David and his team recognise that offering independent and automated verification to their clients builds confidence, and enables more effective analysis of their marketing investment."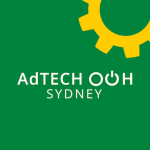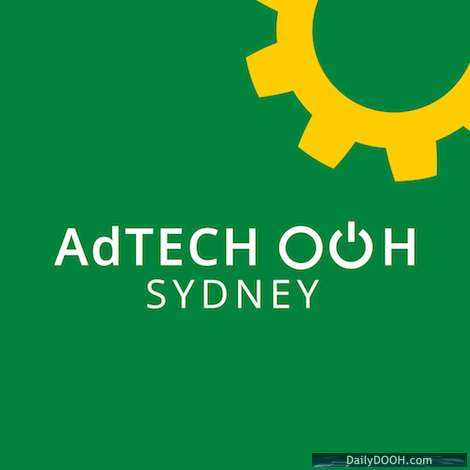 Now in its fourth year, the AdTECH: OOH – Sydney conference has always proven incredibly popular with well over 100+ attendees annually (despite all of the #Covid19 pandemic lockdown restrictions). This year the event will take place Wednesday August 17, 2022 and will once again be chaired by Seedooh's Chief Revenue Officer Joe Copley.
It is being held at HOYTS Entertainment Quarter, 17/206 Bent St, Moore Park, NSW 2021, Australia