Adrian J Cotterill, Editor-in-Chief
Outdoor advertising specialist CP Media has appointed three new directors as it prepares for its next phase of growth.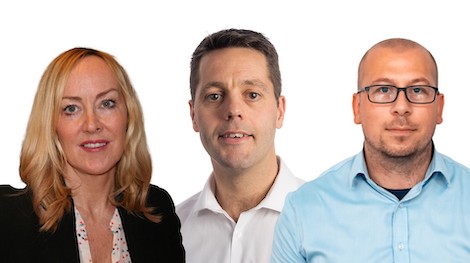 Rachel Davies, Richard Eccles and Ed Armstrong join the CP Media board following a 40% increase in group revenues in the 2021 financial year.
CP Media is one of the UK's largest and fastest growing outdoor advertising agencies with offices in Halifax and Harrogate who employ more than 40 staff.
The company provides bespoke advertising and sponsorship services that enable UK local authorities and businesses to capitalise on their assets. In 2019, CP Media acquired Eye Airports, the leader in UK regional airport advertising with rights for 19 regional airports.
Rachel Davies heads up Eye Airports, while Ed Armstrong heads up CP Media's group marketing department and Richard Eccles is the group chief operating officer.
CP Media was named one of the 50 fastest growing Yorkshire companies by law firm Ward Hadaway and number 78 in the UK in the top founder-led private businesses of 2022, awarded by FEBE Growth 100.