Adrian J Cotterill, Editor-in-Chief
Blip has just launched eight new digital billboard locations in Las Vegas! With millions of tourists visiting every year and home to hundreds of trade shows and events, you can reach thousands of consumers each day by advertising in the entertainment capital of the world.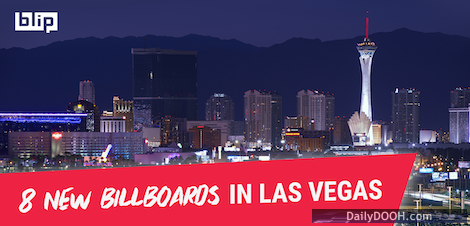 These new signs allow you to take advantage of premier digital billboard advertising in Vegas. Whether you're a local Nevada business, hosting or attending an event in the area, or looking to target tourists, Blip provides an easy and affordable way to advertise in Las Vegas.