Adrian J Cotterill, Editor-in-Chief
UK Outdoor advertising specialist CP Media has been awarded the media contract for ferry service operator, CalMac Ferries.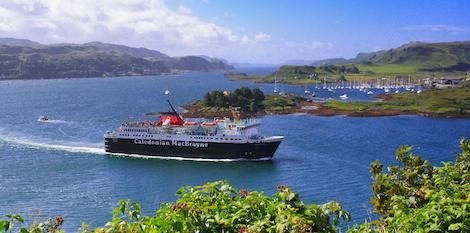 CP Media will roll out a major upgrade of media sites across all 33 CalMac ferries, ranging from traditional print to the latest digital screens. These will showcase the region's rich variety of businesses to tourists and members of the local communities that regularly use and depend on the service.
Robbie Drummond, managing director of CalMac, told us "The ferry service provides an everyday lifeline service to West Coast communities and is a vital part of the tourism industry in Scotland. This strategic partnership will support our revenues and enable continued investment in these hugely important services for the area's community and economy."
CalMac is the UK's largest ferry operator transporting more than five million passengers a year to the Clyde, West Coast and Hebridean Islands.
Mike Brennan, CEO at CP Media, said "This contract represents a key win, further extending our media coverage across Scotland, which includes outdoor sites in Edinburgh, Dundee and all the Scottish Highlands and Islands airports. This important contract also enhances our national media coverage of 10,000 outdoor advertising sites across the UK on roadsides, stadiums, retail environments and at 23 regional UK airports."
CP Media was named number 78 in the UK in the top founder-led private businesses of 2022, awarded by FEBE Growth 100. The group reported a 40% increase in revenue for the 2021 financial year.
In 2019, CP Media acquired Eye Airports, the market leader in UK regional airport advertising with the rights to 19 UK regional airports.