Adrian J Cotterill, Editor-in-Chief
At the DPAA Global Summit, to be held on October 11 at Pier 60 (Chelsea Piers) during New York Digital Signage Week (October 10-14, 2022) we note that CVS Health will be talking about Transforming the Consumer Experience in Health Care.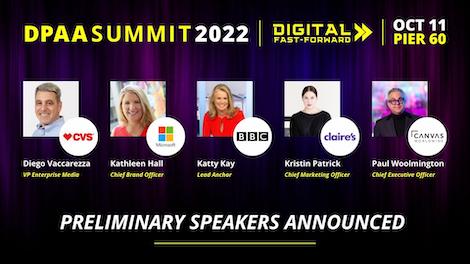 CVS Health played a critical role in supporting Americans during COVID and Diego Vaccarezza, VP of Enterprise Media at CVS will take the stage and discuss the role his team played and lessons learned.
In the opening fireside chat he'll discuss the role marketing and advertising play in transforming the consumer experience in health care and the company's sophisticated approach to engaging with consumers. He will also highlight some recent campaigns and the role marketing plays in reflecting the company's purpose; as well as how his team's approach to personalization emphasizes how CVS Health is making healthier happy together – today and in the future.
It's no doubt a timely conversation with key learnings for all parties involved; brands, media owners, agencies, etc.
Additional speakers will be announced shortly along with the full agenda and of course, the usual 'surprise 'Broadway appearances.
The theme of this year's summit is Digital Fast Forward and sessions will address the role of retail media, programmatic, and the growing role of Out-of-Home in today's omnichannel mix, among other topics.
Registration can be found here.