Leading digital outdoor media company QMS this week announced the success of its pilot study into out of home attention conducted in partnership with audience measurement company Amplified Intelligence.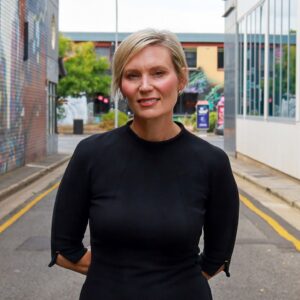 Amplified Intelligence CEO and Founder, Professor Karen Nelson-Field told us "It has been a privilege to work with QMS on this global-first study, expanding our comprehensive attention database to OOH environments for the first time. The pilot study was a real success. It met all statistical requirements, meaning it now can be validated and scaled. We also ensured that the models being used here for OOH are trained by the same mathematical values used for attention in other platforms and channels. This truly universal omnichannel definition means we will be able to talk to agencies and clients in a common language. We look forward to now taking the study to the validation stage with QMS and ultimately making this data available with the tools and systems we are building for clients and agencies. It is such a significant development for the global OOH industry and spotlights the true power of the medium."
The successful pilot will now be rolled out across various QMS formats as a study into the role attention plays in OOH environments.
QMS Chief Strategy Officer, Christian Zavecz, said "We're excited to drive this initiative forward with Amplified Intelligence by validating and scaling the model at a national level. Attention is quickly becoming an important metric for how clients plan and analyse media and we are already seeing demand locally and globally move in this direction. We're proud to have pioneered research over many years to understand the true impact of DOOH. This successful pilot with Amplified Intelligence is another significant step in the journey to developing usable metrics for our clients, that expand from traditional quantitative platforms into critical quality of impact measures. Ultimately, it's about value for our clients. Accountability is one of the key benefits of DOOH and we're excited to be leading the way with cutting-edge research that gives greater insight and understanding of our assets to help drive effectiveness for our clients," he said.
Amplified Intelligence is a globally acclaimed, Australian-based leader in attention measurement. It aims to improve long-term understanding of the relationship between human attention in advertising and the brand measures on which clients rely.
Amplified Intelligence's latest technology was utilised in the pilot study to measure attention through the orientation of both a person's face and their pose. This pilot study has shown face and pose landmarks can be successfully leveraged to measure active attention, which is a breakthrough in measurement of this kind.