Leading digital outdoor media company QMS this announced it has extended its exclusive long-term outdoor contract with Canberra Airport.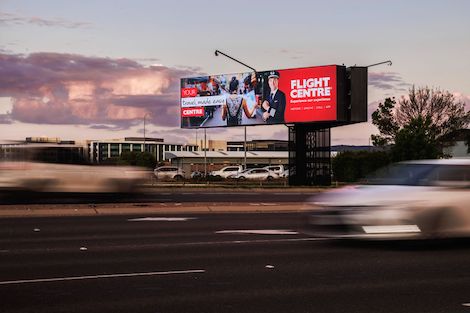 Attracting 3.2 million travellers a year, Canberra Airport is one of the key transport hubs in Australia and the gateway to the nation's capital.
QMS Chief Executive Officer, John O'Neill told us "We have a fantastic partnership with Canberra Airport and we are delighted that it will continue well into the future as it extends our digital network footprint to deliver more audiences for our customers.
"Canberra Airport adds significant value to the digital-by-design QMS portfolio, particularly as travel audiences continue to rebound and parliament returns to full in-person scheduling. We know our partnership with the airport will only continue to strengthen and continue to add great value to our client's schedules."
QMS was awarded the Canberra Airport advertising concession for the exclusive sales and marketing rights to all internal and external advertising assets in October 2017.
Canberra Airport Head of Aviation, Michael Thomson, said: "The decision to extend QMS' contract comes after a successful five years of partnership and growth. From the outset, QMS understood the vision of our airport and have collaborated with us to create something unique to Canberra.
"QMS' success at providing two-way benefits for the airport and its visitors, even through the pandemic when the industry was at a standstill, is testament to the vision and expertise of the business and its approach to working with its partners towards long-term common goals.
"We are excited by the possibilities that our renewed partnership will deliver for Canberra Airport and all its visitors".
As the travel industry continues its post-COVID recovery, passenger numbers at Canberra Airport have grown significantly, rising 140% since January this year.