Vision Australia has announced that leading digital outdoor media company QMS will be supporting their 85th Carols by Candlelight presented by AAMI, held at Art Centre Melbourne's Sidney Myer Music Bowl this Christmas Eve.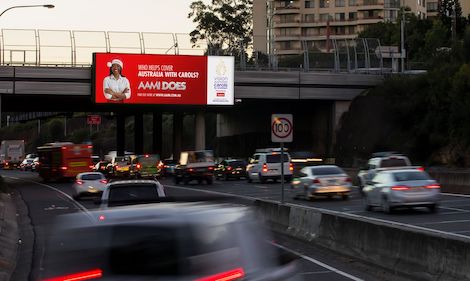 A beloved Australian tradition, Carols by Candlelight has a remarkable history of supporting children who are blind or have low vision to enjoy brighter futures and this year marks the 85th anniversary of this iconic Christmas celebration.
Vision Australia CEO Ron Hooton said, "We're thrilled to be partnering with QMS and it's great to have their promotional support. Together we will reach a wider audience to encourage all Australians to support children who are blind or have low vision and their families. It's great that QMS are giving back to the community this Christmas. Vision Australia has provided over 150 years of support services, aids and equipment to help people who are blind or have low vision to live the life they choose and it's because of these shared values that partnerships like this one will go a long way towards helping the over 2,300 families whose children rely upon our services each year".
QMS is helping Vision Australia make this the brightest Carols yet by supporting the organisation with a Digital Out of Home campaign that will span the eastern seaboard and will help the nation's leading provider of blindness and low vision services to sell more tickets and raise vital funds to support children with vision loss and their families.
QMS Chief Operating Officer – Customer, Sara Lappage told us "We are honoured and humbled to join forces with Vision Australia to support the iconic Candles by Candlelight celebration and the remarkable work Vision Australia does to help children. Now in its 85th year, Carols by Candlelight draws all of Australia together in a celebration of both the Christmas season and the important contribution Vision Australia makes to the nation. At QMS, we are very proud to be able to play a role in this year's special event."
Tickets to Carols by Candlelight are available here. You can also donate here.
As always, Channel 9 will broadcast the whole show live from 8pm AEST on Christmas Eve, as well as a replay on Christmas Day. Vision Australia Radio will provide professional audio description through their local stations and online.
Vision Australia is a leading provider of blindness related services. We offer a wide range of services, equipment and training so people who are blind or have low vision can live the life they choose. Whether it's at home, work, school or in the community, our expert staff provide clients across all age groups with skills and tools to help lead active, safe and independent lives.