Adrian J Cotterill, Editor-in-Chief
Brand Advance Group which includes Brand Advance SSP, BA Creative and the insights technology platform Cultural Intelligence has launched HeatMap.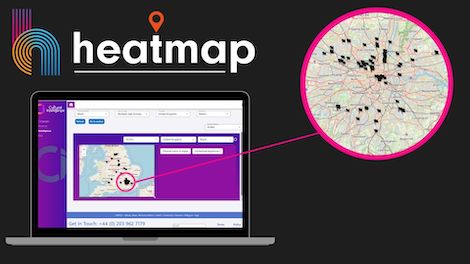 HeatMap is described as a Programmatic OOH offering that will give minority media a revenue boost. It's part of the Cultural Intelligence technology offered by the Brand Advance Group, which allows brands to reach into the heart of minority communities through Digital Out Of Home screens that over-index twice the national average, in reaching specific minority groups.
That information is coupled with real-time data and contextual insights on what content minority groups are reading, trending themes and topics. The tool then activates content on screens close to clusters of people engaging content with similar themes online. As a result, HeatMap claims that it ensures more marketing spend is placed directly into underrepresented communities though Minority Owned Media and links them to Programmatic OOH campaigns.
HeatMap's processes are achieved via the linking of Brand Advance SSP and its SENTIMENT analysis tools to the Cultural Intelligence platform and activating screens across partners such as Clear Channel and JCDecaux.
To give an example of HeatMap in play, Brand Advance can set a piece of creative to activate in Peckham, London should 100+ people read content around the same LGBTQ+ trend or topic within the next hour. The content of that creative can then be changed if 100+ people read about a different topic within LGBTQ+ media in Peckham.
HeatMap hopes to be rolled out across Europe and North America, allowing brands directly or through their Agency Partnerships to engage minority groups both digitally and in Programmatic OOH simultaneously, ensuring that advertising messages resonate deep into communities.