Adrian J Cotterill, Editor-in-Chief
Vengo, a leading place-based media technology platform has announced an exclusive programmatic sales partnership with Geometria.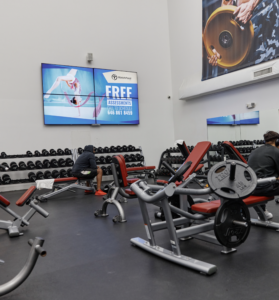 Vengo's CEO & Co-Founder Brian Shimmerlik told us "Geometria's network of large screens in popular verticals and top markets is high value inventory, perfect for Vengo's monetization platform."
Geometria says that it occupies an important place in the digital media landscape and that it is "blazing a trail of innovation from their downtown Manhattan, headquarters". It's a company with full-service capabilities, including creative and production and they have over 1,500 fully-owned screens in their digital networks, placed strategically in high-traffic locations like supermarkets, grocery stores, elevators, fitness centers, and car services.
Denys Kanel, CEO of Geometria said "We're proud to announce our programmatic sales partnership with Vengo, one of the leading players in the industry. Together, we'll leverage our combined expertise and cutting-edge technology to expand our reach and deliver exceptional results for our clients. This partnership is a major milestone for us, and we're excited to see what we can achieve together."
Geometria is rapidly expanding their footprint and capabilities, currently boasting digital networks throughout New York, New Jersey, Pennsylvania, Florida and Illinois. They also have an LED truck fleet.
Vengo is now the exclusive programmatic partner for several large networks, including AMI's 20,000 digital jukeboxes and CheddarU's extensive college campus network of digital screens. Vengo now powers over 27,000 screens across the U.S.