During the #OOHMiami specific week** of #MiamiTech Month, the DPAA is teaming up with The Daily Drip, a media platform providing content, resources, programming and community for South Florida businesswomen, who's content and programming comes exclusively from local female industry professionals to bring you a 'Leading Between The Lines' live get-together at the Levan Innovation Center, a new state-of-the-art coworking space, event facility, and business resource center located on the NSU Florida campus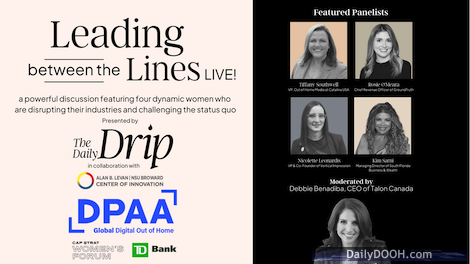 The panel which spotlights female disruptors will feature; Tiffany Southwell VP, Out of Home Media at Catalina USA; Rosie O'Meara Chief Revenue Officer of GroundTruth; Nicolette Leonardis VP & Co-Founder of Vertical Impression; Kim Sarni, Managing Director of South Florida Business & Wealth and moderator Debbie Benadiba CEO of Talon Canada for a deep dive into their journeys and uncover the human behind the career.
After the program, attendees will be able to enjoy a cocktail reception and small group private guided tours of the impressive Levan Center, including office and conference space, media production studio for content creation, cyber security range, makers spaces, pitch rooms, networking events, mentorship programs, and more.
The event takes place Wednesday, April 19, 2023 between 17:00 and 20:00 and registration can be found here (use code 'DPAA' for guest entry).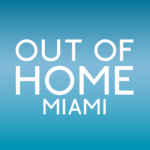 **OOH Miami includes…

Beyond Ordinary Events, Inc.'s POSSIBLE Event April 17-19, 2023 at the Fontainebleau Miami

The DPAA LATAMDOOH / MIAMI 'DOOH Cross-Border Learning & Cocktails' takes place 16:00 – 18:30 EDT on Monday April 17, 2023 at the Fontainebleau Miami  more information can be found here.

Wednesday April 19, OAAA Networking Breakfast at 08:00 EDT at the Fontainebleau Miami.

Wednesday April 19, AdTECH: OOH – Miami Conference 13:00 – 18:00 EDT (tickets available here)
You can check out all the other exciting #MiamiTech events happening in South Florida during April 2023 here.