oOh!media has appointed both Hivestack and Vistar Media as Supply-Side Platform (SSP) partners ahead of the launch of its new programmatically traded inventory.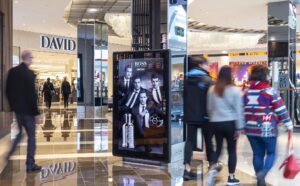 Emma Hegg, group director – platforms, oOh! told us "Hivestack and Vistar Media's capabilities in programmatic technology will further complement how clients engage with us now and into the future. As OOH continues to evolve, it's imperative that we build a future that ensures clients have ease of transaction and shared capability across multiple data points, across all channels in a connected and simplistic way, ultimately driving stronger results for advertisers."
As a market leading programmatic digital out of home #AdTECH company, Hivestack will complement oOh!'s ongoing relationship with Vistar Media, which remains an SSP provider.
Matt Bushby, managing director ANZ and SEA, Hivestack said "Following a comprehensive tender process, Hivestack is delighted to have been selected by oOh! as an SSP partner as it continues to expand its programmatic offering. Our partnership represents an important turning point for our business in ANZ. We remain committed to driving incremental revenue through both local transactions as well as overseas revenue from global buyers. We look forward to working with the oOh! team and supporting their programmatic vision."
oOh! launched programmatic trading in 2021 and have continued to increase supply across its diverse and substantial asset portfolio, including large format, street furniture, retail and office networks, enabling clients to buy scaled programmatic OOH campaigns.
As part of the programmatic growth strategy, oOh! has expanded the number of retail portrait digital screens. Emma added "As the largest operator of retail Out of Home media in Australia, the diverse audiences that these environments drive and volume of impressions available across a wide range of large, medium and small centres, will ensure that clients can leverage oOh's scale, whilst using the targeted and flexible approach that programmatic trading offers."
The combined market coverage of Hivestack and Vistar Media as a supply side platform, together with their large integrations with omnichannel Demand-Side Platforms (DSP) will support oOh!'s continued programmatic growth.