New Zealand's leading digital out of home production company, Latch Digital, has launched in Australia, opening an office in Sydney as it looks to lead the charge in utilising the capabilities of dynamic DOOH creative, with experienced new hire James Poole (shown below) the first Australian based employee.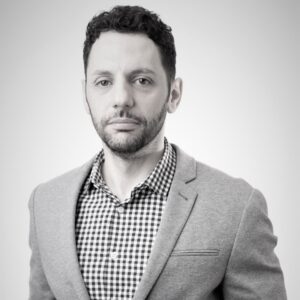 Latch was founded 10 years ago in Auckland and for the last five years has been working with media owners, agencies and direct clients in New Zealand to produce real time, data driven digital out of home campaigns. James meanwhile has been working at the industry's leading media owners including JCDecaux, Adshel and Shopper.
Latch founder and CEO, Dave Roper told us "Despite its proven impact, effectiveness and success, plus being relatively simple to execute, dynamic creative in DOOH is only used in a fraction of campaigns. Our launch in Australia, along with James' appointment, will allow Latch to be at the forefront of the uptake of dynamic campaigns in DOOH. Our goal is to inspire our clients to use DOOH to its full potential, unlocking the data driven, relevant and unique messaging that it can offer'.
Combining data and technology to create bespoke messaging and targeting, Latch provides agencies and advertisers with a full suite of creative services ranging from concept ideation and creative production through to execution and delivery.