Adrian J Cotterill, Editor-in-Chief
Vistar Media, the world's leading marketplace for programmatic digital out-of-home (DOOH), today announced the launch of a new global function – Vistar Studio. Vistar Studio is a new offering that provides advertising design services to help marketers take full advantage of the out-of-home (OOH) format. Creative is central to the success of any campaign, which is why Vistar is the first programmatic DOOH provider to offer a dedicated creative team – helping clients build creatives that are optimized for OOH's unique capabilities.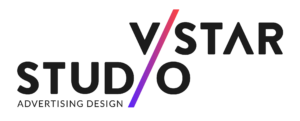 The newly launched Vistar Studio will be led by Martine Hammink, who has been leading the studio team in supporting EMEA clients under Sage+Archer, the leading European buying platform for DOOH that was acquired by Vistar Media in 2022.
Martine's approach is rooted in a deep understanding of neuroscience insights and physiological signals — for example, how the human brain most effectively processes imagery, how a looming vs. receding graphic can capture attention more effectively, or how leveraging subtle animation over abrupt can be less distracting.
Based in Amsterdam and New York, the Vistar Studio team is an award-winning group of creative strategists, designers and HTML5 specialists with over a decade of experience leaning into the science behind creatives when bringing impactful digital design to life. The team supports advertising design for more than 160 unique brands annually, including some of the world's leading brands such as Exxon, Gall & Gall, Heineken, Jack in the Box, JPMChase, KLM Airlines, NBA, New Balance, Nordstrom Rack, Pernod Ricard, Playmobil, Rituals, Target and more.
"Designing for digital out-of-home, especially for dynamic campaigns, goes beyond just graphic and motion design," said Martine Hammink, Head of Creative Studio at Vistar Media. "It requires a deep understanding of HTML5, the technicalities of ad serving, and insight into how to capture visual attention effectively through dynamic elements. By being able to support agencies and brands with full-service digital design, we have created truly innovative and award-winning campaigns."
Starting this week, the following core creative services are available globally to clients of the wider Vistar programmatic marketplace:
Dynamic creative production: Technical and visual optimization of a client's existing advertising creatives for powerful dynamic activations, or consultative development of new dynamic assets for OOH
Resizing: Rapid turnaround of creatives to support all targeted screen specs within a campaign
Mockups: Visualization of creatives within DOOH venue environments
Static-to-motion animation: Static creatives brought to life with subtle or full motion
Cross-channel asset conversion: Social media, print and other channel creatives can be reimagined to perform beautifully for OOH
"Programmatic companies are typically seen as the pipes that allow transactions to flow in a marketplace, but our aim is to grow that marketplace by delivering undeniable results for brands," said Michael Provenzano, Co-Founder & CEO of Vistar Media. "Better creatives drive better results. Creatives and design have always been at the heart of OOH, and by joining that with programmatic tech we can deliver at a whole other level."
There are incrediblecapabilities available in programmatic OOH today – weather triggers, full-motion video, dynamic creative solutions, audience targeting and more – but it can be complex to align the creative side of a campaign with these features. The Vistar Studio marries knowledge of this cutting-edge technology with deep expertise in design fundamentals, consumer psychology and neuro-visual insights to create impactful designs and personalized marketing campaigns that run without a hitch.