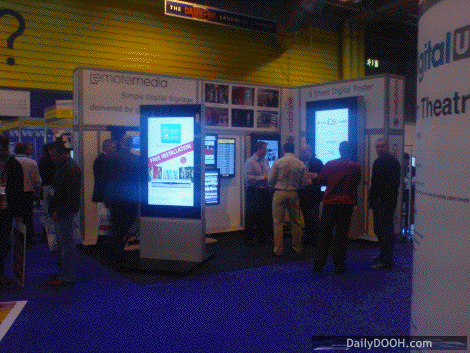 Well we managed to get the Digital and Sign UK [1] show over with today. Those who know me well know that I am often prone to exaggeration but SERIOUSLY we took one of our clients around the show this morning in 5 minutes and 27 seconds!!!
Daktronics had a large LED and were showing off (quite rightly) that they had won some JCDecaux business, Remote Media had a good stand (picture shown above) and to be fair every time we looked across at it, it looked busy and then there was Fairfield Displays and from a digital point of view that was it!!
Last year Dynamax and 3M had big stands but not this year. I doubt very much if Remote Media will return in 2009 – this is, so not a show for Digital Signage (it's a show for Printers and Sign Writers).
If you are in our industry and you didn't go then you missed nothing of note.