Adrian J Cotterill, Editor-in-Chief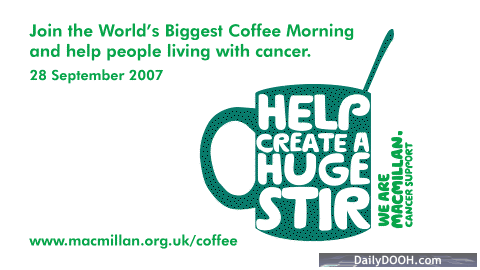 The World's Biggest Coffee Morning campaign is now live and in-venues. I am interested in any sightings, photographs etc, from as far as field as possible.
Thanks to the generosity of (20+) UK networks, the campaign is running in Northern Ireland, Scotland, the North of England, the Midlands, London and the South East, Wales and the South West.
There's a radio creative as well, so you may hear it also !!!
http://www.macmillan.org.uk/coffee