Adrian J Cotterill, Editor-in-Chief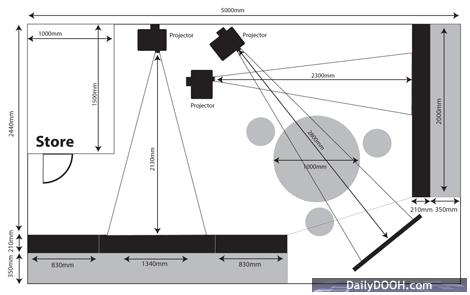 Mediazest, as well as having a great working relationship with Cisco, have been a long term 'informal' partner with 3M as well.
Mediazest shared a stand with 3M a few years ago at the same show and regularly seem to be making use of 3M's Vikuiti rear projection technology.
Mediazest know how to work with the big OEMs and the big OEMs are keen, it would seem, for some of that creative, content, merchandising magic to rub off onto them – at least by association!
If, somehow, (perhaps you have been living on Mars) and haven't seen Vikuiti in action then this show is a good chance to do so and talk to 3M about it.
3M say about the show in their press release…
We look forward to seeing you at The In-Store Show, 20-22 May, Earls Court. Our stand (#G12) will resemble a dynamic in-store environment using innovative and eye-catching display screens featuring Vikuiti Rear Projection technology. A circular screen will be in the centre with a shaped screen on one glass window and an interactive screen on the other, all three running vibrant multimedia content.
This is one of the stands that we will be heading straight to at next week's show.