Adrian J Cotterill, Editor-in-Chief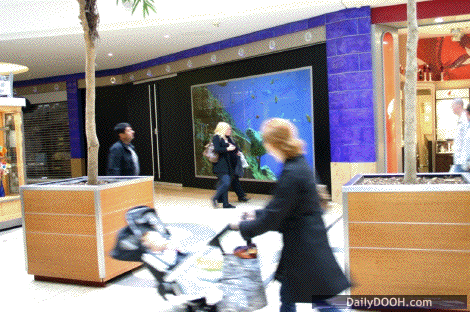 Regular readers would have seen the 3M and Mediazest stand design two days ago BUT we now have the official press release from 3M reproduced below…
In-Store Show 2008, 20-22 May, Earls Court, London, Stand G12

Versatile Vikuiti Displays from 3M on show at In-Store

Retailer designers, brands and property owners will see how to achieve increased footfall using eye-catching rear projection technology in store windows

Bracknell, UK, 15 May 2008 – Diversified technology company 3M and creative media supplier MediaZest will demonstrate innovative digital display technology for high impact, high performance, in-window visual merchandising at the In-Store Show 2008 (Stand G12). Windows and shop displays are an often neglected part of the marketing mix but using Vikuiti Rear Projection Film to transmit digital information they can now be made more vibrant to enhance the shopping experience and help increase footfall in stores and retail outlets. Coral Racing, Bluewater and Alfa Romeo are among the latest brands to realise the true value of Vikuiti technology.

The 3M and MediaZest stand will resemble a dynamic in-store environment to highlight the huge potential for Vikuiti Rear Projection Film and Screen
technology to create dynamic, large format digital advertising and signage in a wide range of retail applications. Stand visitors will be entertained with a circular screen in the centre, a shaped screen on one glass window and an interactive screen on the other window, all three running vibrant multimedia content.

Vikuiti Rear Projection Film

3M's versatile, self-adhesive Vikuiti Rear Projection Film transforms store windows on the high street or in shopping malls into a vibrant branding and promotions tool by enabling video, static images and dynamic messaging to be projected directly onto the surface. The film is ideal for any retailer wishing to increase footfall, promote their brand, differentiate themselves and enhance their visual appearance.

Unlike other window display systems, Vikuiti Film offers crisp, high contrast image quality combined with a wide viewing angle of 180 degrees, making it ideal for shop fronts with narrow pavements. It is also the only film that can be effectively viewed in daylight and in bright ambient light locations such as shopping centre atriums. The flexibility of Vikuiti Film means it can be cut to any desired shape and size, reflecting, for example, company logos and brands. It is also lightweight, easy to install and can be applied to rigid clear acrylic panels to create easily-portable displays.

Vikuiti Rear Projection Screen

Lightweight rigid Vikuiti Rear Projection Screens from 3M are also available for free-standing or suspended installations. The screens have a slim, elegant 5mm profile, are available in 4:3 and 16:9 formats and sizes from 1.5m (60-inch) to 2.4m (95-inch) diagonal. Like Vikuiti Film the screens can be cut to any custom shape and are ideal for suspended and free-standing installations.
The picture attached to the press release is a bit dissappointing. It shows the Windowgain installation in Bluewater but not to wondefully good affect.
We are most proud of our side by side comparison that we managed to achieve (again at Bluewater) by getting a photo of the early non-Vikuiti installation followed by same installation but then with Vikuiti.
Even with poor photography skills you can really see the difference
See http://www.dailydooh.com/archives/1541