Adrian J Cotterill, Editor-in-Chief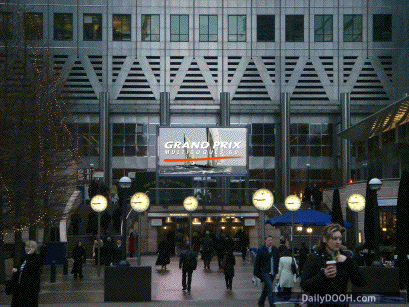 Has anyone seen the Reuters giant screen in Canary Wharf in the Docklands, London?
Reuters had a plan a while back to create a Reuters Digital Signage Channel and take advertising on the screen and then maybe roll this out in other places.
With all the excellent content that Reuters have, you would have thought that creating a great channel and taking some outside advertising would have been a no-brainer.
Unfortunately they do not seem to have had much luck on the advertising side which is a shame (there has been one advertiser to date I believe)
Reuters tell me that they are using the screen more as a "branding tool, than as a revenue generator".