Adrian J Cotterill, Editor-in-Chief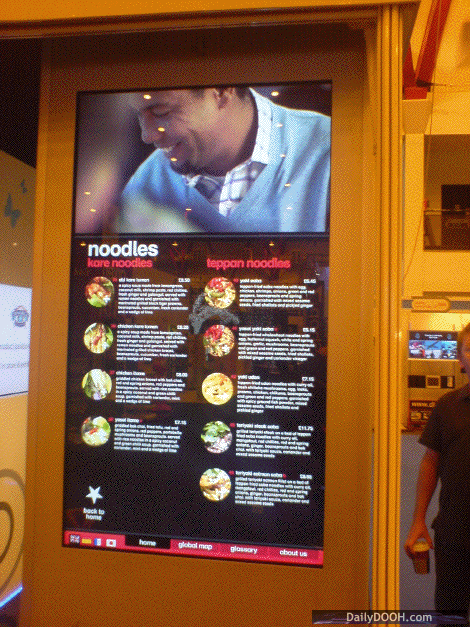 This was our personal favourite at the In-Store Show. Some very well thought through content from Brainstorm – a UK based content provider.
This active digital signage display is in use at Wagamammas at LHR Terminal 5. Very intuitive interface, good graphics, big text, bold pictures, some nice features (like the + sign to blow up a magnifying glass type bubble).
All very good. You could have stood there for a while playing with it.