Adrian J Cotterill, Editor-in-Chief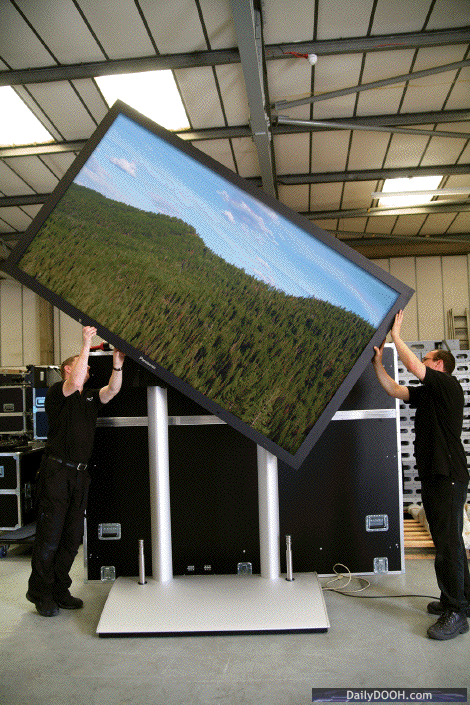 PSCo's PR folks politely took us to task about our comment a few days ago when we said "We are still not exactly sure how practical all in one-piece screens above 100 inches are? Surely the weight and manoeuvrability are an issue?" in our piece on "That's A Big Touchscreen".
They kindly set us a couple of pictures and a video (other PR companies please take note!!!) about the PSCo Screen Lifter product and told us, and we quote "I thought you might be interested to know about PSCo's Screen Lifter – I'm not sure ho familiar you are with the technology, but PSCo worked with German manufacturers to develop a lifting solution for the 220kg 103″ plasma screen, that also acts as a stylish stand which can lift the plasma up to 3m in the air at the touch of a button! The flight-case based system makes manoeuvrability of this plasma screen quick and simple, making it much more suitable for temporary installations such as events and conferences"
Looks good!!