Where exactly does Digicom put all these people?
Digicom undoubtedlty the UK's leading independent digital out of home sales house, announced this week that it has recruited Gareth Evans to the position of Account Director.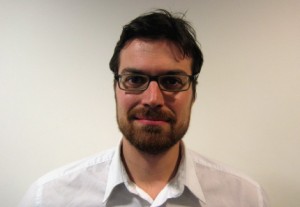 Gareth joins Digicom from Kinetic International, where he was Business Development Director, responsible for planning and buying pan-European out of home campaigns for blue-chip clients such as BP, Zurich Insurance, IBM and Visa, as well as developing and promoting new revenue streams for the company.
Chris Forrester, Digicom Managing Director of Sales and Marketing told us "It is great news for Digicom that we have brought someone of Gareth's calibre and experience on board. With a career that has included stints at outdoor specialists as well as media owners, he has a rounded understanding of the market that will prove very valuable for us."
Prior to Kinetic, Gareth was Senior Business Development Manager at JCDecaux, spending time in the company's Trading team prior to commencing the business development role there. Prior to JCDecaux, Gareth worked at IPM and Helix Outdoor.
Gareth joins Glenn Brawn and James Thornton in the Sales team. Glenn and James joined Digicom in September when the company opened its doors for media selling.