Adrian J Cotterill, Editor-in-Chief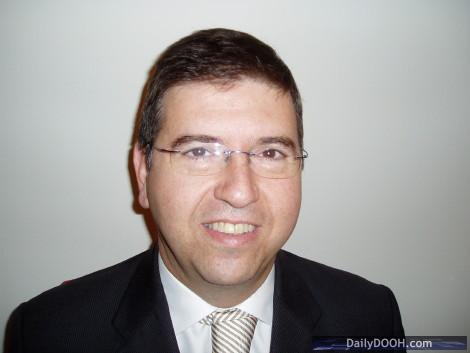 We always say that if you are going to recruit a salesman or setup an office to cover Europe (this is where US, Asian and Israeli companies so often get it wrong) then language skills is an important part of your mix.
This guy is taken by the way – he has just been appointed as Sales Manager for Spain and Portugal for 3M Touch systems but take a look at his credentials (taken from the 3M press release)…
…Fernando was born in Brazil and speaks five languages (Portuguese, Spanish, English, Catalan and French). He holds a Postgraduate Diploma in sales business from the University of Barcelona and studied mechanical engineering in Brazil.
Fernando Fandiño Oliver will, we believe, be responsible for day-to-day account management of existing and prospective customers in the gaming, banking and finance, and industrial markets.
Francesco Fasoglio, European Business Manager, 3M's Touch Systems division told us "The Spanish and Portuguese markets have huge potential and adoption of touch screen technology is increasing in a wide range of new applications, Fernando brings a wealth of knowledge and expertise to the European sales team and will play a valuable role in maintaining 3M's market leadership through the introduction of new touch technologies, and close cooperation with OEMs, integrators, engineering consultancies and distributors to deliver high value solutions to local customers."
About 3M Touch Systems, Inc.

3M Touch Systems Inc., a subsidiary of 3M, operates globally and is part of the 3M Electro & Communication business, headquartered in St. Paul, Minn. For more information please visit www.3M.com/uk/touch