Adrian J Cotterill, Editor-in-Chief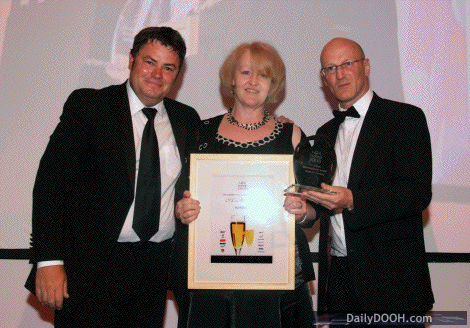 Always nice to see digital signage companies recognised, here we see UK Business ONELAN given an award.
The Oxfordshire Business Awards recognise ONELAN's achievements

June 2008…Digital Signage Specialist, ONELAN, became the proud owners of 'The Darby Small Business Award'. The award was presented at the Oxfordshire Business Awards ceremony in Sandford-on-Thames, 20th June with around 500 people in attendance. This award is the latest in a number of awards achieved by ONELAN, which also include being ranked 26th in the Deloitte Fast 50 Fastest Growing Technology companies and winning the Henley Business and Small Business of the Year Award.

The judges for the award were looking for businesses with; profitable growth, a written business plan showing strategy and vision for the next 3-5 years, able to illustrate an understanding of the market plus mechanisms to respond to change and a management team with the ability to drive the business forward. Being an established Digital Signage company based in Henley-on-Thames, and achieving a 100% growth in 3 consecutive years ONELAN were the ideal winners.

ONELAN originally started in 1988 developing high speed networking products and since 2001 has developed Digital Signage products. These include the famous Net-Top-Boxes (NTBs), which are able to schedule, distribute and display a wide variety of media to create engaging, high-resolution signage systems. NTBs can be used in a number of applications such as Educational establishments, Corporate and Leisure either as a means of internal or external communication.
Pictured in the photo from Left to Right are: Mike Brewer: TV Presenter, Helen Dee, Finance Director for ONELAN, Simon McCrum, Managing Partner, Darbys.