Spotted at #ISE2010 on the Christie Digital booth – this time during Monday's pre-show build up was this single row of horizontal MicroTiles placed above the break / coffee bar on their stand 1G41.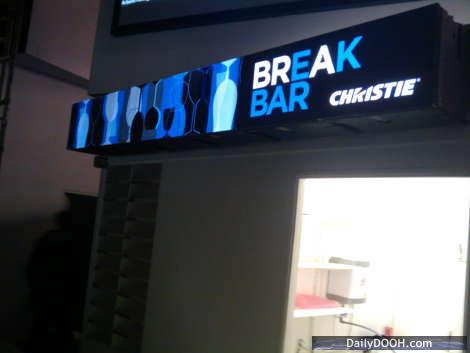 The graphics looked fantastic, MicroTiles have very small seams anyhow but the content as it was produced made the whole row look pretty much seamless.
On the right hand side you can see the most-of-the-time static graphic that usually said 'Break Bar' with the word 'Christie' underneath. The left hand side typically animated with a number of welcome messages in different languages along with the image of glasses etc you see in the picture above. Altogether this is true simple wayfinding, expertly done!
Content was put together by Arsenal Media we believe.