Adrian J Cotterill, Editor-in-Chief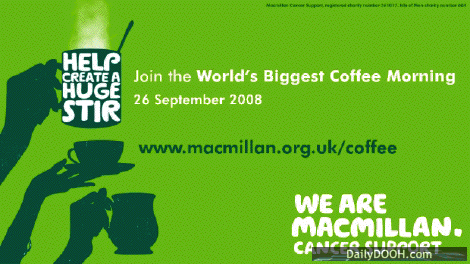 Whilst Macmillan Cancer Support's World Biggest Coffee Morning (WBCM) 2008 is not until September, as Alex Hughes from Amigo Digital has already pointed out in posts on this blog, we have already started work on the campaign, its distribution and especially of course the creative.
The first two x 15 second treatments are now almost ready for the 'teaser' campaign which should start next week.
If you are a UK network and we haven't spoken about this and you are interested in giving air-time to this charitable cause do let us know.
We will of course be keeping everyone up to date with campaign pictures.