Adrian J Cotterill, Editor-in-Chief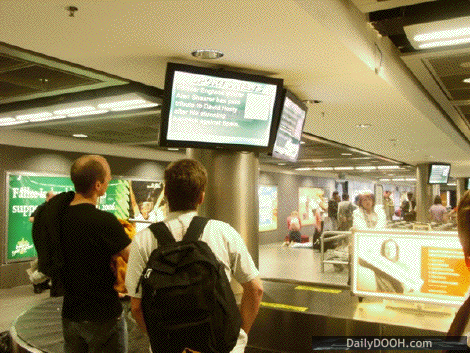 We last wrote (glowingly) about I-Channel in December of last year – basically a nice network of screens, showing some good content and nice adverts at Dublin airport, Eire.
Dublin airport is incredibly busy and by all accounts these folks have been doing quite well selling media on the network.
There latest initiative has been to launch an On Line Portal for viewing network screens – the idea being to offer 'full transparency' to network owners and advertisers.
Mel Clifford,MD of Bocom Ireland (owners of I-Channel) told us "For the network owners, this online system with full access rights offers transparency and access so that they can identify what's playing at any given time … advertisers and ad agencies can see availability of screen networks"
Perhaps that is the clearest and simplest way to drive the Digital Out of Home Message to the market in Ireland?