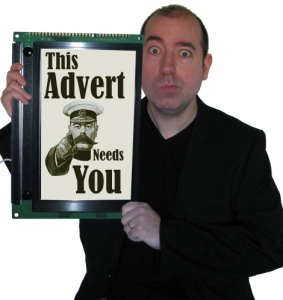 The presentation and speaker slots for #ScreenMediaExpo are beginning to take shape. Latest speaker agreed is Tim Harvey a Digital Signage Consultant with Dynamax Technologies Limited.
His speech is entitled 'This Advert Needs You!' and looks like it might be a detailed look into proven open-standard technology techniques that deliver unique advertising to unique viewers on DOOH networks.
This would of course include the use of third party data from websites and various RSS feeds that provide dynamic and often 'off the shelf' information such as news and weather.
Tim also plans to talk about more sophisticated data feeds including the rather controversial CASTROL car registration campaign late last year.