Adrian J Cotterill, Editor-in-Chief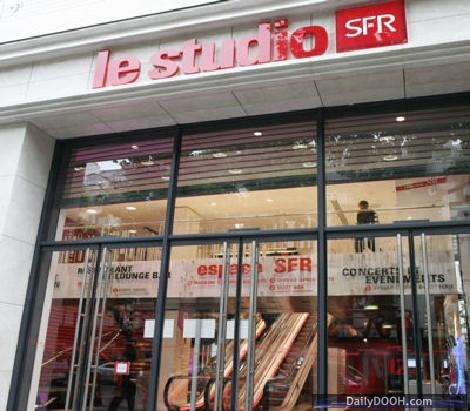 Just spotted this new SFR flag ship store with lots and lots and lots of screens – SFR is of course a French mobile phone operator.
Oscar L. Elizaga, Vice President, EMEA/President, Scala France tells us that the store includes over 400 screens (yes four hundred!!) all powered by Scala software and that Scala partner Utram, was responsible for the physical implementation. Mood Media created all the content.