We spotted past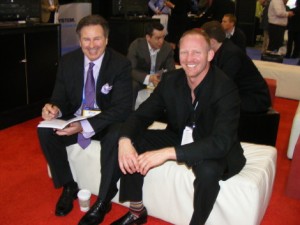 [1]and current executives of Broadsign International [2], Montreal, deep in conversation at the DSE, so shot this picture just for fun.
Looks like any animosity there might have been is long gone – maybe!
L-R are Rick Engels, CEO at Rudder Capital [3], Minneapolis-St.Paul, and past chairman, CEO and president at BroadSign; Brian Dusho, current president and chief strategy officer.