Adrian J Cotterill, Editor-in-Chief
Christie Digital continued distributing MicroTiles far and wide around a show floor – here we see there now familiar WayFinding Column in use on a partner stand.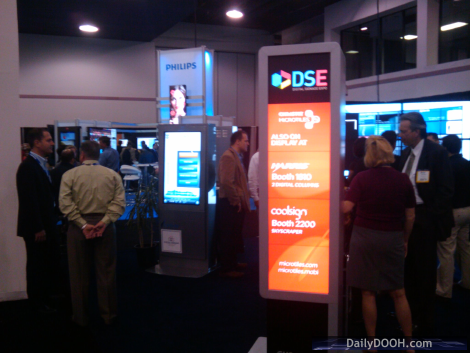 Note how effective the content is when it makes mention of the event it is in (the DSE logo at the top of the column).
Attendees typically like it that exhibitors go that extra mile to help put the content on display in context.