Adrian J Cotterill, Editor-in-Chief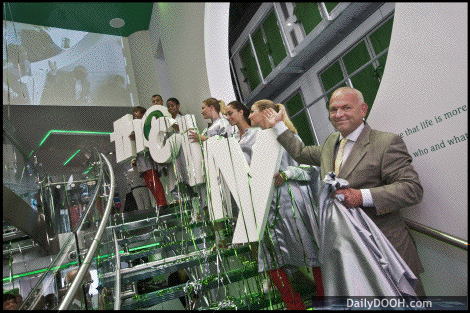 Following on from our popular (detailed) post about the SFR flag ship store in Paris we will be doing another one shortly on this rather interesting Heineken Brand Store, Amsterdam where the technology is pretty much end to end Cisco.
Good Cisco deployments tend to be on their (whole) 'architectural' approach of technology versus the majority of others who look at technology, almost in vertical 'silos' – a bit from here, a bit from there, etc etc.
The store of course has digital signage with prepositioned content and it can also take live feeds from various sources e.g. the Heineken Music Hall but it also features Cisco's WLAN (wi-fi) and also Unified Communications etc.