Outdoormedia, a Spanish Out-of-Home media company specialised in the planning, research and buying of outdoor advertising has already setup a fledgling International Out of home network of independent outdoor specialists.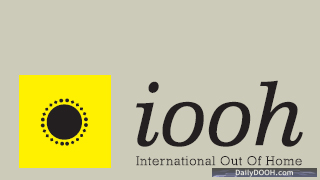 Miriam Buireu from Outdoormedia tells us "Outdoormedia decided to create an international network with the aim of having strong partners in each country to cover international campaigns and ensure the quality of work is as high as the client is expecting".
IOOH is a group of companies interacting together in order to offer extra value to each of our clients.
Miriam added "We provide local services as local companies in each country and we operate as an international company when we act worldwide ….The IOOH network is built with the concept that shared knowledge and information creates powerful insight in addressing the goals of agencies and advertisers throughout the world"
Outdoormedia is now looking for independent OOH specialists who are (a) specialised in all Out Of Home media and (b) provide planning and buying as one of their main services and (c) they have to be independent of course,
Miriam would especially like to hear from anyone who fits the criteria in these continents/countries:
Europe: Switzerland, Portugal and Austria
US: North America and South America
Middle East
Asia
Africa
Email mbuireu@outdoormediagroup.es if interested.