Gail Chiasson, North American Editor
Six Flags Inc. is usually a forward looking company, so we're not surprised to see that Six Flags Media Networks, part of the world's largest regional theme park company, has formed its own Digital Out-of-Home division
Aim is to provide advertisers with integrated marketing programs that incorporate all digital assets and increased opportunities and new platforms to reach the audience of 25 million-plus guests who visit its 19 theme parks.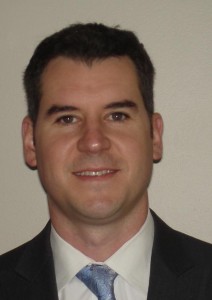 Named vice-president of the new DOOH division is Adam Oliveri, an industry veteran previously at Reach Media Group and Screenvision.
As part of its digital expansion, Six Flags Media Networks is adding 'Menu Board TV', a new network of 220 digital menu boards, in its busiest in-park restaurant venues. The digital media menu boards were initially tested on a limited basis in 2009 and received positive responses from both guests and advertising partners.
"The digital menu boards will deliver multi-screen presentation with full sight, sound and motion saturation in our high-traffic restaurants," says Lou Koskovolis, executive vice-president corporate alliances, Six Flags Media Networks. "With this rollout – along with the expansion of the Six Flags Television Network and recent launch of our Jumbotron Network – our collective digital assets will deliver nearly 100 million annual impressions, with approximately 20 million per month during our peak season – bringing us closer to our goal of becoming the leader in the digital-out-of-home advertising and entertainment space."
The Six Flags Television Network is expanding through the addition of TV screens at rides and other strategic locations during 2010, with the immediate result of being able to deliver more than 65 million impressions throughout the season. Programming includes original entertainment, including content from the vast Dick Clark Productions library, as well as guest information, interactive games and advertising. Additionally, Six Flags' Emmy Award-winning in-house production team writes, develops and produces custom branded content opportunities for a variety of advertisers. Six Flags Television Network entertains guests via demographically-appropriate programming and commercials via a park-wide, 550-plus monitor system.
"Six Flags TV is a great way to extend our commercials beyond traditional TV and reach an entertainment-seeking audience in the summer months," says Natalie Novak, media manager for Konami Digital Entertainment Inc., which has taken advantage of Six Flags Media Networks' digital platforms to promote a number of its popular video games.
During 2009, a Jumbotron Network was launched in 10 parks, offering large-scale presentation of advertising spots and in-park messaging in high-traffic areas. Also part of the overall DOOH division, advertisers and content partners can run ads or special programming within the Six Flags In-Park Theater Network, a media option currently available at nine parks nationwide.
"We've always got our eye out for solutions on how to engage on-the-go, active consumers in timely and meaningful ways, making this new offering from Six Flags Media Networks an exciting opportunity," says Jack Sullivan, senior vice-president/OOH activation director at Starcom USA. "This new vehicle for providing relevant brand messages on behalf of our clients, in a venue where people are so engaged in their surroundings, holds a lot of potential."
With 12 years of media sales and DOOH expertise, Oliveri will lead a dedicated, national DOOH team handling client and agency relationships out of its New York and Los Angeles offices as well as a newly-opened Chicago office. He will head the creation, sales and implementation of integrated marketing programs incorporating all of Six Flags Media Networks' digital assets. Based in the N.Y. office, he reports to David McKillips, senior vice-president corporate alliances.
Before joining Six Flags, Oliveri spent more than two years at IdeaCast (now Reach Media Group). As vice president of sales, he was part of a senior team responsible for the development, launch and sales of the company's Health Club TV and Airline TV digital networks, including content integration and distribution. He earlier spent seven years at Screenvision after beginning his career in radio sales in his hometown of Boston, MA.
Six Flags Media Networks provides the advertising community with comprehensive, multi-platform media opportunities via its media touch points that go far and beyond that of traditional advertising. For its local, regional and national advertising partners it offers: Six Flags Television Network, Six Flags Radio, Six Flags Print, Six Flags Outdoor, Six Flags Outdoor Spectacular, Six Flags Attraction Integration, Six Flags Experiential Marketing and Six Flags Online. Six Flags Media Networks is a division of Six Flags Inc., a publicly-traded corporation headquartered in New York City and the world's largest regional theme park company with 19 parks across the United States, Mexico and Canada.