Adrian J Cotterill, Editor-in-Chief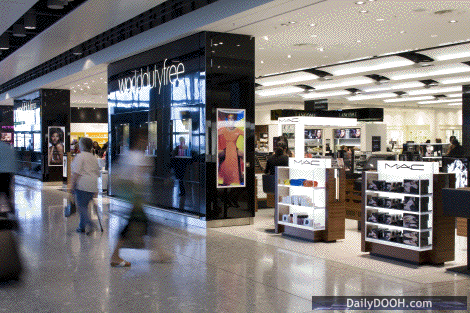 Nice to see last year's troubled RFP auction process finally ended up with a good installation. Many folks bid for the digital signage work at this World Duty Free store at London's T5, with little chance of getting it we believe.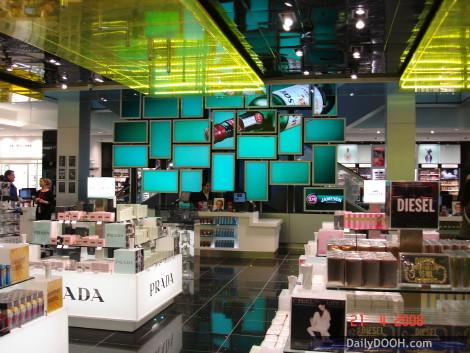 Dynamax allegedly had a go at an install but it finally ended up in the hands of Sony who supplied screens and players AND it looks really good.
Sony brought in HoloVis International Ltd. to project manage, design, install and support all of the specialist display solutions at the WDF T5 stores
Stuart Hetherington, Managing Director, HoloVis International Ltd. told us "the videowalls are our own unique systems and are run using our own Jupiter mega-high-res videowall controllers – each wall is capable of over 38 Megapixels resolution of real-time video playback"
Pro Audio Systems Limited designed and installed the specialist audio systems throughout all of the stores that are integrated into the entire display experience.