Adrian J Cotterill, Editor-in-Chief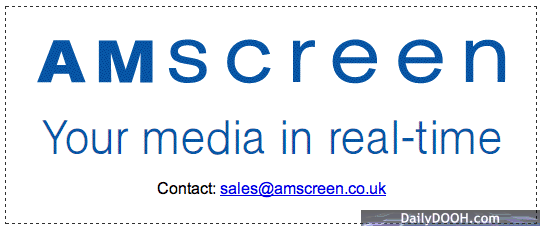 http://www.amscreen.co.uk/ is up and running but there isn't much to see yet apart from the screeenshot (shown on the blog) with their tag line "Your media in real time"
For those of you that don't know, Amscreen is the new out-of-home (OOH) division within Sir Alan Sugar's Amshold group.
Lee McQueen was chosen as the winner of the popular UK business-based show The Apprentice by Sir Alan Sugar earlier this year and will be heading up the new group.
Lee has been meeting with a number of folks in the out of home industry and as we reported last week in our story "Der Zauberlehrling And BPTV" there is a rumour that they will be one of the few with the desire to bid for the BPTV contract.