Adrian J Cotterill, Editor-in-Chief
Lyle Bunn's recent article 'Digital Signage Log Jam Causing Delays AND Offering Opportunities' generated a lot of interest in pointing at the value of real-world education and has led to a number of improved education programs such as The Digital Signage Masters Series.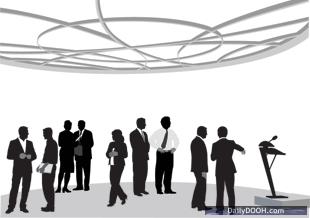 There are a number of these coming up..
Toronto July 21 The Digital Signage Masters Series: The Air Canada Centre deployment
Toronto August 18 The Digital Signage Masters Series: PRN offers Lessons on Retail Media
Vancouver Sept 28 The Digital Signage Masters Series: Dynamic Visual Communications
Chicago July 20 Synnex FOCUS Chicago
Webinar July 8 QSR and Food retail using Dynamic Media
Webinar July 22 Anonymous Audience Analytics
On July 21st an education and walk-through event will profile the APEX Award winning Air Canada Center Digital Signage deployment, presented by the Maple Leaf Sports and Entertainment (MLSE) project team. Over 330 displays on 16 channels were planned, sourced and deployed in under 9 months.
The MLSE project team will present key aspects of "selling" the project as well as its planning, management, technology infrastructure, timelines, content strategy, installation and operations. End users, advertisers, integrators and suppliers of all digital signage products and services will benefit from this session.