Adrian J Cotterill, Editor-in-Chief
Real Digital Media (RDM), provider of the NEOCAST® Software-as-a-Service (SaaS) platform for managing digital signage networks, and rVue Holdings, Inc.'s (RVUE:OTCBB) subsidiary, rVue (a demand-side platform for Digital Out-of-Home media planning and buying) today announced the open integration between the two platforms.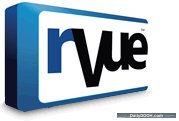 Current and future network operators using NEOCAST® are now able to benefit from the automated delivery of location-specific details about their networks required by ad agencies and advertisers seeking to make informed media buys through rVue. At the same time, rVue can now provide campaign playout and compliance data to agencies through its direct feed from NEOCAST®.
The open and free-to-use rVue Media Planner streamlines the creation of DOOH media plans by promoting awareness of the various participating networks, providing relevant information about available networks, establishing communication between the networks and agencies, and reducing media planning time through a real-time search and selection of available touchpoints/screens, impressions and cost.
The rVue demand-side platform consolidates all of this information into a single buy that is comprehensive yet easy to execute.
Ken Goldberg, CEO of Real Digital Media told us "This integration is important to Real Digital Media and our customers because it removes a barrier between buyers and sellers, which is an essential element to not only our mutual growth but for the digital signage industry as a whole. In order for the DOOH industry to establish credibility within advertising circles, we need to adopt practices that make it easy to buy, encourage standards that establish a uniform experience, and create an ecosystem that benefits all participants. rVue's selection of NEOCAST® represents an initial effort to bring these principles to our clients and the ad agencies making DOOH part of their advertising mix".
Enrollment into rVue is free and available to any agency, advertiser or network provider by simply logging in, creating an rVue account and building their agency/advertiser or network profile. Each network profile features such relevant information as audience demographics, location geographics, target venues and overall impressions to help advertisers evaluate and target their locations for media plans. With the announced integration, rVue network profiles powered by NEOCAST® can now be provided with the majority of this location-specific and compliance data automatically. This allows network operators to leverage the data already acquired throughout the course of their NEOCAST® rollout and operations in a seamless manner. This saves time, effort and ensures consistency of their data across platforms, which is essential for ad agencies requiring confidence in the accuracy of the media plans designed and executed for their clients.
Jason Kates, Chief Executive Officer of rVue, Inc. told us "The ongoing mission of the rVue demand-side platform is to contribute to the growth of the digital out-of-home environment by providing resources that remove barriers to entry, and streamline the management, planning and purchasing of DOOH media,"
He added "This integration was developed to provide the accountability, data and transparency ad-based networks need to further attract advertisers, while shortening or eliminating their data management time. On the other side, this connection enables advertisers to receive the data and analytics they need for greater adoption of the media. RDM is a valued ally and we're proud to work with their team on this initiative".
Currently, rVue has enrolled networks in major DMAs across the United States and Canada with European expansion underway.