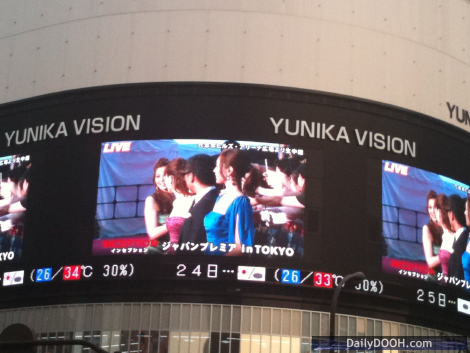 Here we see live streaming of the 'Inception' Tokyo Premiere on Shinjuku's Yunika vision earlier this week – our local sources, who supplied pictures and video, tell us that Vanten probably had a big hand in making all of this happen.
The Vanten system which we think runs on the sign does nifty stuff like show film trailers from the Top 5 movies playing in the Shinjuku Area and at the same time displays how many minutes to the next screening!
In terms of the movie premiere itself, Yunika worked directly with Warner Bros. on this. J-stream handled the cameras and uplink we believe.