Adrian J Cotterill, Editor-in-Chief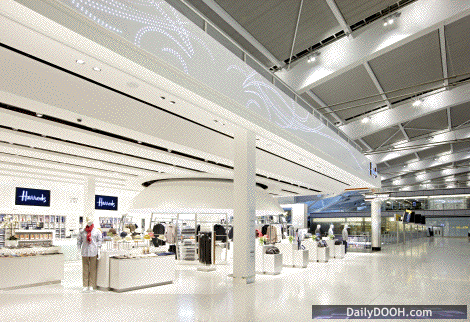 This Harrods retail store was unveiled at Heathrow Terminal 5 back in March 2008 but we have only just managed to get some photos sent through.
For those of you who haven't managed (or been willing) to travel through LHR Terminal 5 let us tell you that this 11,000 square foot travel concept store is home to many of the world's leading luxury fashion brands.
Remote Media's signagelive digital signage product drove 10 x 71" screens – you can see two of the screens at the entrance to the store in the picture above.