Adrian J Cotterill, Editor-in-Chief
Who would have thought that the American Eagle Outfitters 25,000 square foot Flagship spectacular in Times Square is powered by a bunch of Apple Mac's?
Well for sure it is. American Eagle Outfitters partnered with the Barnycz Group to deliver the visual experience in Times Square, they designed the multi-media LED facade, integrated the control and playback system, and managed the installation of all the synchronized LED displays, as well as all of the interior A/V systems.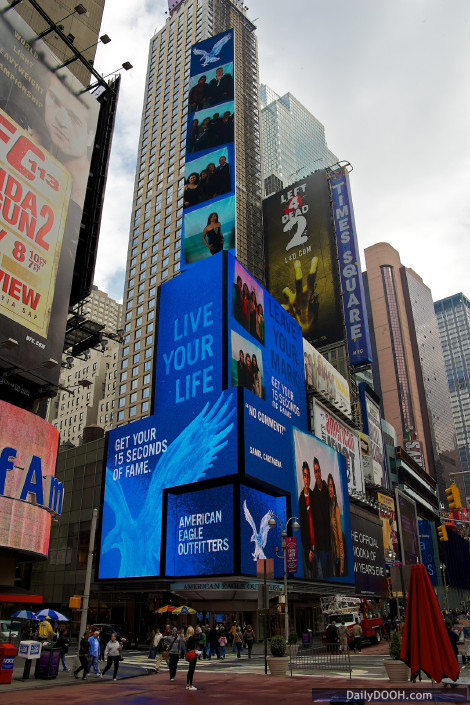 They contracted with Activate The Space LLC and ~sedna GmbH to supply the ~sedna presenter software loaded onto 12 x Apple Mac Pro computers to drive the content for the entire LED board and interior Video Wall systems.