Gail Chiasson, North American Editor
Wireless Ronin played up the positives in its financial report for the second quarter of 2010, ending June 30 but buried its loss of $2 million deep down in the report.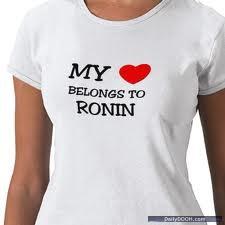 Key (positive) takeaways were:
Revenue increased 99% for the second quarter year-over-year and 78% sequentially from Q1;
Gross margin hit an all time high of 48% in Q2 compared to 39% from the previous quarter and up from 23% in the second quarter of 2009;
Gross margin dollars expanded more than fourfold year-over-year;
Wireless Ronin continues to implement its cost optimization plan with projected annualized cost savings to exceed $2.5 million.
The company says that, as of June 30, it had received purchase orders totaling approximately $1.1 million for which it had not recognized revenue. The year-over-year increase in revenue was primarily the result of revenue generated from four of the Company's marquee customers: Chrysler, Thomson Reuters, YUM! and ARAMARK.
For the second quarter of 2010, the Company's recurring hosting and support revenue totaled approximately $300,000, representing a year-over-year increase of approximately 100%.
James Granger, Wireless Ronin's CEO, says, "We delivered double digit growth both sequentially and on an annual basis – the highest revenue levels since fourth quarter of 2008 and a more than fourfold improvement in gross margin dollars year-over-year at 48% – marking this as the eighth consecutive quarter of improvement and the highest percentage in Wireless Ronin's history."
He says that the management team has been successfully executing against an ongoing cost optimization plan during the second and third quarters of 2010 to position the Company for a future non-GAAP EBITDA break-even quarte, and, "Now with concurrent growth in both revenues and gross margins, we believe we have validated that the business model works."
Of course, buried deep in the release is that Wireless Ronin reported a Q2 net loss of $2.1 million, or $0.12 per basic and diluted share, compared to a net loss of $2.7 million, or $0.18 per basic and diluted share, in the same period one year ago.
But, says Granger, "We continue to believe with the cost savings we are already realizing, our current cash reserves are adequate to fund our operations well into 2011."
Cash and marketable securities, including restricted cash at June 30, 2010, totaled approximately $8.2 million compared to $10.6 million at the end of March, 2010.