Adrian J Cotterill, Editor-in-Chief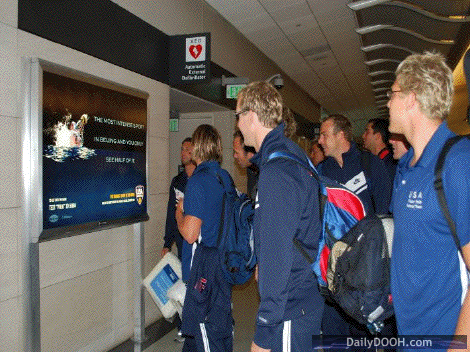 Perhaps all digital campaigns are as big as this in the US and we just don't get to see the full extent of them but we were absolutely flabbergasted just looking at where this campaign was run!
During August Kinetic US launched an extensive outdoor, place based and mobile marketing campaign to raise awareness of the USA Water Polo Association and their Olympic team.
This is very likely the largest ever media campaign to support an amateur sport and will have reached millions of people on thousands of digital screen networks in coffee shops, elevators, campuses, in health clubs, bars, and at many other highly-trafficked venues – Aviator, Kinetic's aviation and in-flight media unit, secured signage within airports of course!
The adverts also ran on a number of high-profile digital Jumbotrons throughout Manhattan and on the Sunset Strip in Los Angeles.
Kinetic Mobile's team engineered a mobile phone text message campaign and placed mobile banner ads on numerous mobile websites generating over 6 million impressions – all of which drew web traffic to a custom-designed mobile website http://usawaterpolo.mobi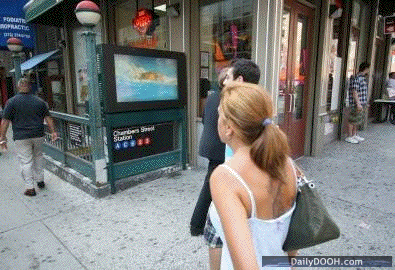 The media ran in New York, Los Angeles, San Francisco, Chicago, Boston, Atlanta, Dallas, Minneapolis, Las Vegas, etc. and ran on over 20+ different types of media (almost 25,000 digital screens) including:-
Times Square Spectaculars
Digital + Static Billboards
Taxi Tops
Digital Jukeboxes
Mall of America
Phone Kiosks
Coffee Shops
Health Clubs
Bars
Doctors Offices
Subway + Rail
Wildposting
Airports
Elevators
College Campus's