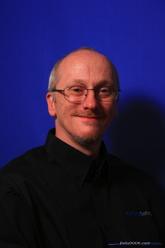 [1]Chris Fulton of FUTURE Software [2] is to Deliver one of the Keynote Speeches at IBC 2010
The title of his presentation will be 'Digital Signage, Then, Now, and Tomorrow?' Giving an insight into his views around the digital out-of-home market. The opportunities and challenges in the context of the wider outdoor advertising and communications industry and technology/media development.
Chris will be making this address in the IBC Digital Signage Zone business briefings at 11:00am on Friday 10 September.
About Future Software

Future Software Ltd is a UK-based company with a proven track record of software development for the satellite, broadcast, corporate and retail markets. For over 20 years, the company has provided high levels of expertise, creativity, and focus enabling its clients to realise their technical and business aspirations. The company's digital signage product range, DigiSHOW, is deployed in installations ranging from small, single player applications through to sophisticated multi-national networks