Adrian J Cotterill, Editor-in-Chief
Over the Labor Day weekend we heard a number of rumours that there had been or were about to be a number of significant personnel changes at Scala in North America. Yesterday we had enough confidence to write 'Robert Koolen To Leave Scala' as it appeared that Robert, who has been President, Scala Inc. for just over 3 years was one of those set to leave the company.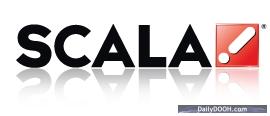 Whilst some of those folk who commented on our previous post and many more who emailed and rang us MIGHT wish that Scala was a sinking ship, the changes we are hearing about strike us as CEO, Gerard Bucas finally addressing the home market (the USA) and recent hire and all round good guy Tom Nix, VP American Operations, Scala playing a bigger part in the business going forward.
Let's say to start off with then that we believe In the last few years Scala have not made nearly enough strategic new hires – Damon Crowhurst Joins Scala As Director, Business Development & Services, EMEA and Tom Nix are two that anyone in the industry would probably agree on as being good hires.
Guillaume Proux, head of Scala Japan is doing a great job and their sales in the country we believe are on a rapid growth curve upwards.
Oscar Elizaga, VP EMEA needs to be given immense credit as his region is surely the most profitable business unit – EMEA has had consistent growth year on year and we reckon they account for almost 40% of world wide revenues.
Tom Nix, VP American Operations who previously reported to Koolen will now most likely report directly to CEO, Gerard Bucas.