Gail Chiasson, North American Editor
Chantale Taillon has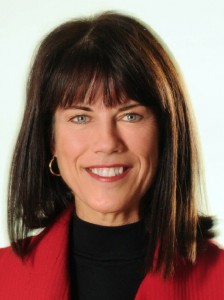 joined Cruise Media Group as vice-president sales to help the DOOH media company connect health and wellness brands with millions of consumers in hospital and clinic waiting rooms across Canada.
Working from the company's Montreal office, Canadian media sales veteran Taillon is now responsible for helping Cruise to aggressively grow revenues across its network of digital displays in hospital and medical clinic waiting rooms.
Based in Toronto, Cruise Media Group operates the Mommentum Health Network, which has digital screens in more than 330 medical clinics and hospitals across Canada, with the focus on major metro areas. About 13 million viewers see MHN programming annually.
Taillon is responsible for both national sales and business development, and will also drive marketing for the Canadian Health Media Network, an affiliation of digital out-of-home network operators that all target sponsored health and wellness programming for audiences in high traffic medical waiting rooms nationwide.
Known for her analytical skills and creativity, Taillon is seen in the Quebec media industry as one of its innovators. She was its first specialty TV sales representative, the first TV 'creativity media' sales representative, and founder of one of the most important TV sales representation house in Quebec, Astral TVPlus.
Taillon recently left Zoom Media, where she was sales director for the national OOH and DOOH company with responsibility for its eight print poster and digital networks. Prior to Zoom, she worked for Radiomutuel, Telemedia, Radio-Canada and P2P Proximity Marketing/CapitalC.
MHN puts flat-panel video information systems free of charge into qualified medical clinics and hospital wait areas, providing the facilities with credible health and wellness programming – such as nutrition tips, disease awareness and prevention, and women's health issues – that entertains, educates and engages patients and visitors. Venue operators also get tools that let them run location-specific messages, such as office hours and special clinic notices.