Adrian J Cotterill, Editor-in-Chief
Thursday, September 23rd saw Honda take over Times Square to launch its national, multiplatform campaign introducing the new CR-Z Sport Hybrid coupe and using Clear Channel Spectacolor's SpectacolorHD digital billboard as an integral element of the campaign.
Here are the first pics…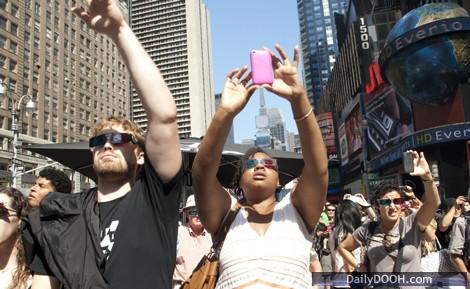 As you can see from the picture above, onlookers received special 3D eyewear to view this one-of-a-kind, visually stunning 3D spectacular.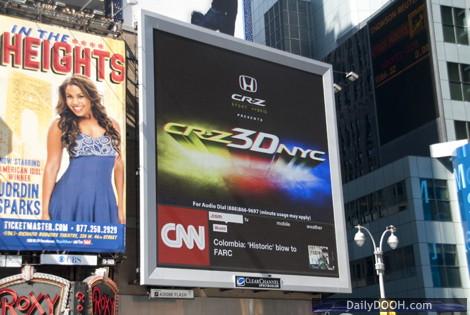 The SpectacolorHD board is situated at 47th Street and Broadway, at the "Crossroads of the World" next to Duffy Square.