Gail Chiasson, North American Editor
A new mobile App from New York-based TouchTunes Interactive Networks, a leading North American out-of-home interactive entertainment network, allows users to create, share and play music on digital jukeboxes using their iPhones, all without leaving their seats.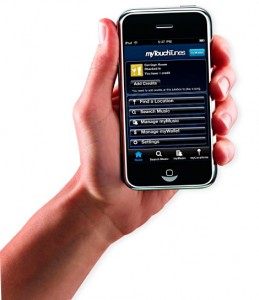 The app was developed by Skyrockit, a leading mobile entertainment agency based in San Francisco. The agency is a best known for helping major brands innovate with new digital experiences through popular branded mobile applications, including the successful Virtual Zippo Lighter app and Romplr: Remix platform.
The new iPhone app can already be used in thousands of myTouchTunes enabled bars and restaurants and will continue to roll out across the TouchTunes network throughout the year. (There are more than 45,000 Jukeboxes across the U.S..)
The free app, now available in the iTunes store, expands the reach of the myTouchTunes platform and also lets users find myTouchTunes enabled locations, search the TouchTunes music catalog, connect with other myTouchTunes members, and browse other member playlists. myTouchTunes Mobile users also benefit from other myTouchTunes features including myRewards – myTouchTunes' loyalty rewards program which allows users to earn free bonus jukebox credits good towards music plays. In addition, myTouchTunes users can opt-in to automatically post and tweet Jukebox plays to friends on Facebook and Twitter and check in to Foursquare with each myTouchTunes log in.
Charles Goldstuck, CEO of TouchTunes Interactive Networks, says, "myTouchTunes Mobile is at the forefront of our industry and engages an audience that is increasingly involved with social media and personalized entertainment experiences."
The launch of myTouchTunes Mobile comes on the heels of the newly re-launched website, myTouchTunes.com, and the deployment of an enhanced myTouchTunes jukebox experience. All together, the myTouchTunes platform provides access to a dynamic and interactive network of music fans and bar goers who are interested in connecting with others to share their appreciation of music and nightlife.
"This is a great new phase for a great company," Goldstuck says. "We are committed to expanding TouchTunes' market leadership across in-venue, interactive entertainment and out-of-home digital advertising, and are excited about our continued potential for further growth."